Hello chess lovers!

As you all must be aware about the great MPL National Rapid and Blitz Chess Championship 2022 which is going to take place in Nashik from 27th April 2022 onwards. I bet everyone out there must be filled with zest and lot of excitement to witness this breath-taking championship.
This is literally going to be one of the biggest roller coaster ride for the participants as well as the audience which is filled with many unexpected twists and turns. It is definitely going to be one of the biggest chess events India has ever witnessed.
I had mentioned in my previous article about the schedule and other important details related to this championship and mentioned the names of some titled players as well.
The Food, Accommodation and Tours have been arranged symmetrically by the organisers for the players participating in the competition.
A question must be rising in your mind that why am I calling it as one of the most biggest chess event happening that too in India?
Well, we got you covered
These are the following reasons to your question:-
You all must be familiar with the eligibility criteria for this championship so I guess I don't need to dig into its details. ( For those who don't know can check our previous article related to championship)
So, according to you how many top seeded players must have participated in the championship?
10 titled players?
15?
20?
Well its more than that…
We have a total of Unbelievable 59 renowned players participating in this championship out of which
GM-18
IM-24
FM-14
CM-03
So I guess that this can satisfy my statement well.
Here is the list of the top seeded players participating in the tournament.
Top Seeded Player in the tournament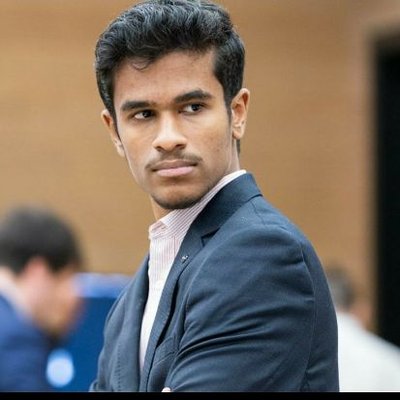 GM Karthikeyan Murali

GM Arjun Kalyan

GM Aravind Chidambaram

GM Neeloptal Das

GM Gopal Narayan

GM Mitrabha Guha

GM V Vishnu Prasanna

GM Vaibhav Suri

GM Sankalp Gupta

GM Deepan Chakravarthy

GM Karthikeyan P

GM R R Laxman

GM Sriram Jha

GM Diptyan Ghosh

GM Karthik Venkatraman




WGM Divya Deshmukh

WGM Bhakti Kulkarni

WGM Soumya Swaminathan

IM Anup Deshmukh

IM Ravi Hegde

IM Pranav Anand

IM S. Nitin

IM P Saravana Krishanan

IM Himal Gusain

IM Krishna C R G

IM Anuj Shrivatri

IM Dhulipala Bala Chandra Prasad

IM Sammed Shete

IM Ravi Teja

IM Ratnakaran K

IM Siddhant Mohapatra

IM Raahul V S

IM Rajashree Virinchi Vadali

IM Saksham Rautela

IM Arghyadip Das

IM Shyaamnikhil P

IM Dinesh Sharma

IM Meher Chinna Reddy C.H.

IM Rajesh VAV

IM Neelash Shaha

IM Rahul Sangma

WIM Parnali Dharia

FM Niranjan Navalgude

FM Aaradhya Garg

FM Nikhil Dixit

FM Ayush Sharma

FM Kashish Jain

FM Samant Aditya s

FM Saket Sampatkumar Sabbineni

FM Vedant Goswami

FM Suyog Wagh

FM Jeet Jain

FM Shailesh Dravid

FM Ankit Gajwa

WFM Toshali V

WFM Bhagyashree Patil

CM Ebenzer Joseph

CM Akshay Borgaokar

CM Om Kadam


You can catch them playing live on chessbaseindia as well as chess.com India and yes top 16 boards are going to be live on Follow chess so don't forget to watch.
This championship is going to be more tough and mesmerizing than ever. I guarantee you guys must be thrilled now by looking at the list.
So get ready for an huge event filled with many adventures.
ONLY FEW DAYS TO GO!!!!
Team Chessvicky wishes all the players who are participating in this championship a good luck.